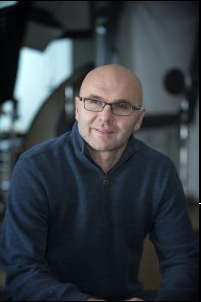 Where Every Moment Becomes Magical with a Click
Some things are worth more than a click. Like saying that much-awaited 'I do' under the sky or holding your newborn baby for the first time. And there's something comforting in knowing you can revisit these memories without straining your mind. We take those photographs you can cherish with a loved one while drinking coffee in the twilit hours. To us, photographing people is more than putting pixels together. It's about preserving that laugh you share after finally uniting with a beloved or when welcoming a baby boy or girl.
Wedding and newborn photography are our strong feat, but we love delving into corporate events, family portraits, and engagement shoots. And the sheer joy of photographing first-time mommies with that pregnancy glow is something we wouldn't trade anything for. So, no matter the event, you deserve to be captured in the best light. Relax, unwind, and throw your best smile for the camera, or be candid – it's all about you and yours.
Fill Your Gallery with the Delights & Drama, the Silly & Sincere.
Hi, I'm Nesh Brankovic, father to three adorable children, husband to a beautiful wife, and petparent of a toy poodle and calico cat. What people call photography is my passion – I live and breathe it in every step I take. And I've been making it worth remembering for couples, parents, families, and corporate heads for over a decade. My journey started at the age of 14. But even though many moons have passed, my passion for capturing happy faces and delighted souls hasonly intensified. I use my expertise and adventurous spirit to freeze your special moments behind the lens. So, I'll tell you the right standing position, and together, we'll let the magic unfold.